High Risk Merchant Account
High Risk
Merchant Accounts
We specialize in finding long-term solutions for hard to place and high risk merchant account processing. We provide expertise in placing both domestic and offshore merchant accounts. Read below for more details, including a list of approved merchant types.  We are also a UK merchant account preferred partner.
USA Payment specializes in transaction processing for companies that are, based on a number of factors, considered non-traditional, hard to place, or most commonly "high risk". Our business model allows us to find you the best service, most competitive fees, and a partner that understands the specific needs of your business to implement the right high risk merchant account for you.
Most high risk companies benefit in the long term from an in-depth review of their business and transaction types to find a high risk merchant account solution that is best-suited for their needs.
We take the time to get it right: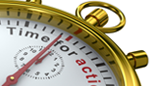 Our goal is to get your high risk merchant account set up and running as quickly as possible, sometimes within 48 hours. Making a decision based on speed alone can have negative long-term implications such as improper set-up, additional costs/reserves and loss or disruption of service.
We pay attention: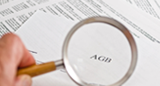 We believe that the attention to detail and customized solutions are what separates USA Payment from its competitors and defines us as a high risk merchant account specialist.
We know the high risk merchant account market: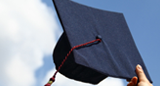 USA Payment has relationships with more than 25 high risk merchant account partners. We know each of their strengths and we will match you up with the best processor for your situation, typically within one business day.
We explore all options: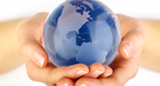 We have significant relationships for United States, Canada and UK merchant accounts. We will explore both domestic and offshore international merchant account solutions as part of our review, provide you with the best options, and offer our recommendation. With more than 25 partners specializing in high risk merchant account placement, finding the right solution for you is what we're all about.
Below is a sample list of the most common high risk merchant account industries that we serve, but if your industry type is not listed below contact us and let us know. Chances are, our partners have seen it before and we have a solution.
Adult Sites and Products
Attorney / Legal Services
Auto Rental / Sales
Bail Bondsmen
Buying / Shopping
Casinos / Gaming / Sportsbook
Cellular Phones and Beepers
Check Cashing Services
Clubs / Wholesale Clubs
Coin Shops
Collection Agencies
Computer Stores
Continuity
Contractors
Detective Services
Door to Door Sales
Downloading of Software
E-Cigarette / Ecigs
Escort Services
Fireworks Stores
General Warehouse / Storage
Gravestone / Monuments
Gun Shops
Gun Dealers – Online
Hair Restoration Services
HCG Activators
Herbal Products
High Volume / High Ticket
Home / Apartment Operated Business
Horoscope / Fortune Tellers
Industrial Supplies
Infomercials
Insurance Products
Investment Opportunities
Jewelry Sales / Repair
Kiosks
Lotteries
Massage Parlors
Meat Provisions, Freezer, Lockers
Mortgage Services / Securities Sales
Multi-level Marketing
Night Clubs / Lounges / Discos / Dinner Theaters
Offshore Merchant Account
/ UK Merchant Account
Online Auctions
Online Dating
Pawn Shops
Pharmaceuticals
/ Nutraceuticals
Quasi-Cash
Seminars
Stereo Sales, Home and Auto
Synthetic Urine
Taxis / Limousines
Telecommunications Equipment Sales
Telemarketing / Phone Solicitation
Ticket Sales
Time Share Sales / Advertising
TMF Merchants
Tobacco Sales
Travel
Trial Offers
Used Auto Sales
Vitamins
Water Purifiers
Web Hosting
Weight Loss Centers / Products
USA Payment specializes in credit card and other payment processing for adult, gaming, pharmaceutical, TMF, damaged credit, high volume, and many other hard to place or high risk merchant accounts. We have the ability to place merchant accounts domestically (U.S.), as well as offshore. 
Start-up companies: we can help you set up a new US merchant account or UK traditional or high risk merchant account. Complete the 'Request a Proposal' button above to get started.
For online merchants, we can provide a payment gateway or use yours.
For retail merchants, we offer many options including our free point of sale systems.